2022 Convention
Plan to attend the 34th annual Promises in Paradise Convention!
Date is October 28th – 30th 2022
Location is Emerald Beach Hotel, St Thomas.
Registration form is below. Click download PDF to print and email.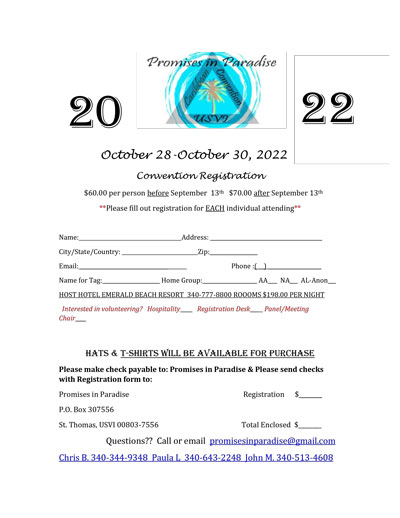 Details are being finalized now. For more information, please check: www.promisesinparadise.com
GSR Bootcamp
Area 15 Outreach Committee in the USVI is putting on a GSR Bootcamp.
Date is November 12, 2022
Time is 11:00 AM – 1:00 PM
Location is Emerald Beach Hotel, St Thomas